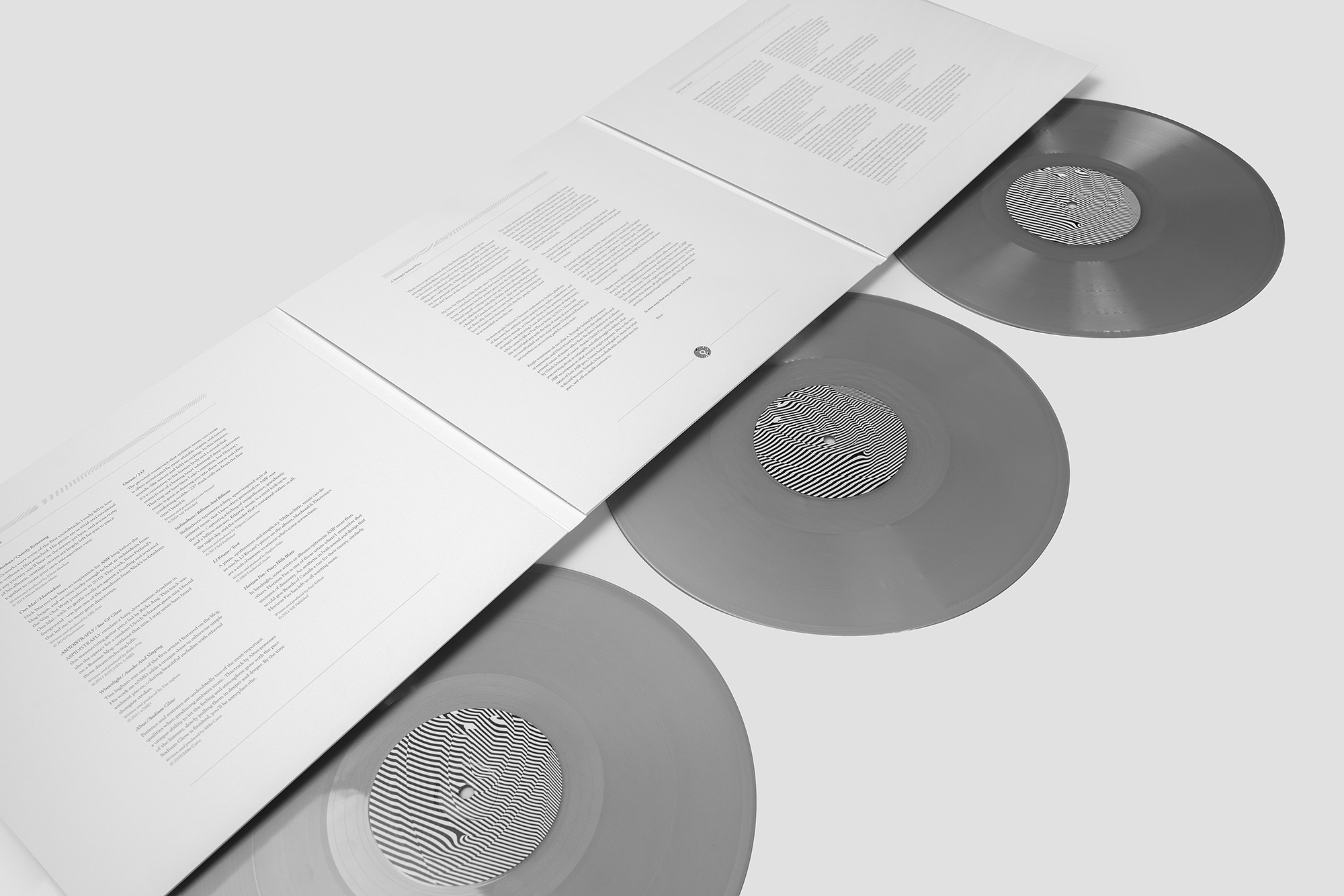 A Strangely Isolated Place / Full Circle (ASIPV00X)
The music presented in this compilation is probably the closest distillation of what has inspired A Strangely Isolated Place over the past ten years. The ASIP website and its many versions; blog posts; guest mixes; even some of the older archived (now hidden) posts, were revisited to find the perfect tracks to put forward.
There were, however, a few limitations in mind: (1) It had to be a track previously written about or featured in some capacity on ASIP from 2008-2018. (2) The track has previously not been released on vinyl. (3) The artist isn't currently a part of the ASIP label family.
The end result isn't a compilation of rarities, b-sides or label exclusives that you may have expected at a typical ten-year milestone. Instead, it's a compilation of music that has helped define ASIP as many people know it today. From drone and space ambient; to shoegaze-inspired guitars; nostalgic electronica and melodic synthesizer music, Full Circle presents many of the elements that have been captured over the past ten years on A Strangely Isolated Place.
To help celebrate the occasion, all profits from this compilation will go to a charity called The Harmony Project. We felt that investing in and helping the next generation of potential musicians would be a fitting tribute to the overall concept of the release.
Pressed into the grooves of this record is some of the finest music to grace my ears that I felt passionate enough to feature on ASIP in the past, and now once more on vinyl - Ryan Griffin.
In more ways than one, we've come full circle.
~
Artwork by Mario Morales
Additional layout and gatefold design by Nick Brzostowski
All tracks re-mastered by Rafael Anton Irisarri
Released: November 5th 2018.
Format: x3LP, digital download and limited CDr Wooden Case.
(Silver and Transparent vinyl editions).
Full Circle track list:
A1. Rhian Sheehan / Quietly Returning
A2. Ous Mal / Marraskuu
A3. ASPIDISTRAFLY / Sea Of Glass
A4. Winterlight / Awake And Sleeping
B1. Altus / Sodium Glow
B2. Ourson / 237
C1. Stellardrone / Billions And Billions
C2. LJ Kruzer / Ter4
C3. Horizon Fire / Piney Hills Blaze
C4. Need A Name / Road To Berlin
D1. Freescha / Moving
D2. Alla Farmer / Elektrik Sunrize
D3. Anders Ilar / Rain In All Familiar Places
E1. :papercutz / Where Beasts Die (Kiyoko remix)
E2. Solar Fields / Going In
F1. Ulrich Schnauss / Shine (Mint remix)
F2. bvdub / Don't Say You Know